TOP PAGE

TOP GUN G-1

FLIGHT SUIT

TOPGUN CAP

TRUE ROMANCE

BTTF DENIM

BTTF DOWN VEST

BTTF SHIRT

FIGHT CLUB CALF

TOUCAN SHIRT

MAPLE LEAF

MOTOCROSS

BLACK SUGAR

STAR T-SHIRT

TRACK PANTS

DOWN VEST

MAYHEM

SOCK IT TO ME

BLACK RIDERS

BATH ROBE

TERMINATOR

T2 / T2 PANTS / T3

ROCKY

RAMBO

SEVEN

FURY

MIDNIGHT RUN

DONNIE BRASCO

i,Robot

LETHAL WEAPON

THRILLER Stadium

THRILLER

BEAT IT Jacket

BEAT IT T-shirt

REBEL w/o a CAUSE

INDIANA JONES

AN OFFICER &
A GENTLEMAN

PRETTY WOMAN

KILL BILL

WALLET

JACK SPARROW

WILL TURNER

WILL Leather Coat

MORPHEUS

The BEACH

LÉON MATHILDA

SILVER DOG TAGS

Screen Accurate FIGHT CLUB Leaf Jacket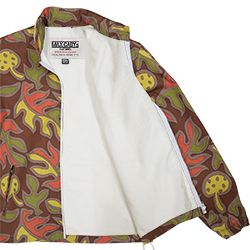 This is a screen accurate replica of the leaf jacket wore by Tyler Durden (Brad Pitt) in "Fight Club".
It has a white nylon hood rolled up and zipped into the collar, Tyler let it out like a parka.
We replicate the original accurately, graphic, colors, pattern, and every details.
It looks great with the maple leaf shirt and camo pants. 100% Cotton / Hood: 100% Nylon, new with tags, never worn.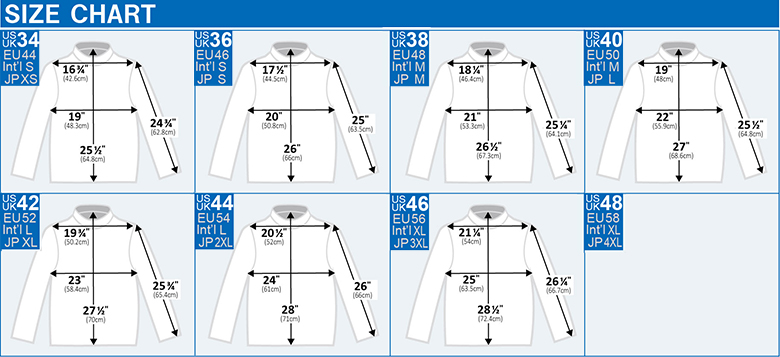 The standard post is US$16 to most countries, but it's not available (to U.S., Canada, Australia, Russia, and some more countries), or very slow (to UK.EU) now. We'll let you know the availability when you order.
The expedited shipping is $24~to U.S./Canada (DHL 2-3 business days), $38~to UK/EU(DHL or EMS), $30~to Asia (DHL or EMS).
If actually lower, we will refund the difference.
To the other region, please contact us.
US/UK

EU
Int'l
Price
Availability

ITEM NAME:

LeafJkt

34
44
S
$225
in stock

36
46
S
$225
in stock

38
48
M
$225
40
50
M
$225
in stock

42
52
L
$225
44
54
L
$225
46
56
XL
$225