This is a screen accurate replica of the M65 field jacket wore by Clarence (Christian Slater) in the moive "TRUE ROMANCE".

We faithfully replicated M65 field jackets in Vietnam era, with specially made Olive Drab cotton & brass zippers along U.S. military spec.*, not only regular size but also short and long sizes.


*If you had or bought same size(S/M/L) of a military surplus quilted liner for M65, buttons/button holes on would correctly align and secure it to the inside of them (not included).
The screen accurate 12 patches are very detailed and durable, attached by iron on the jacket. The blood chit is replicated very close to the original in WWII era., sewed on the back. The jaceket with them is machine washable.

The size in the pictures is MEDIUM REGULAR.
100% cotton, patches are 100% polyester, new never worn.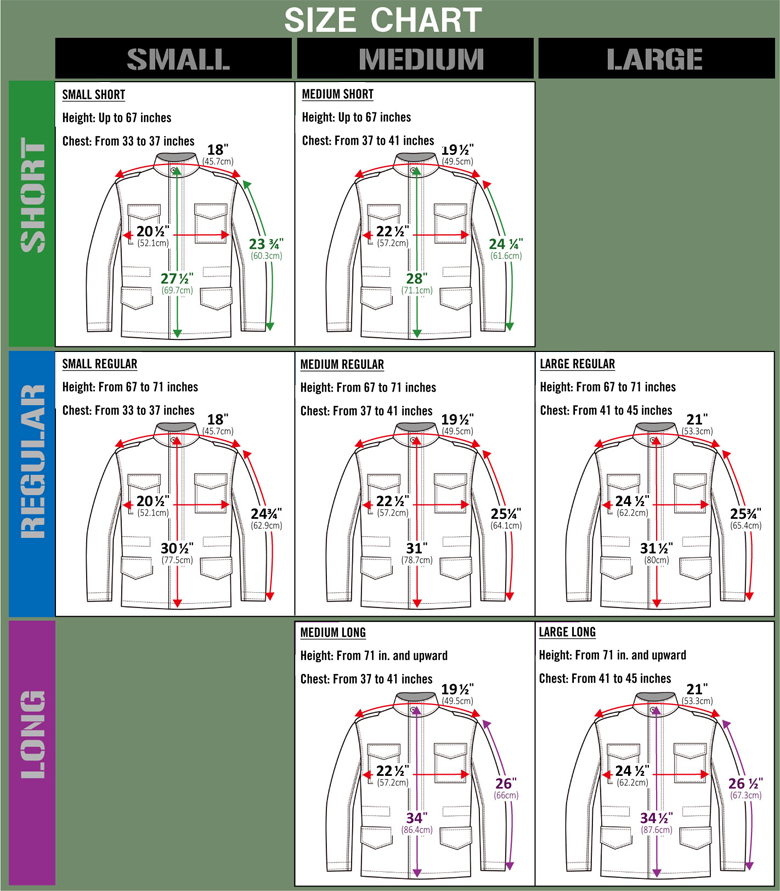 The standard post is US$25 to most countries, but it's not available (to U.S., Canada, Australia, Russia, and some more countries), or very slow (to UK.EU) now. We'll let you know the availability when you order.
The expedited shipping is $28~to U.S./Canada (DHL 2-3 business days), $46~to UK/EU(DHL or EMS), $28~to Asia (DHL or EMS).
If actually lower, we will refund the difference.
To the other region, please contact us.


US
Price
Availability

ITEM NAME:

TruRom-M65

SMALL SHORT
$249
SMALL REGULAR
$249
in stock
MEDIUM SHORT
$249
MEDIUM REGULAR
$249
MEDIUM LONG
$249
LARGE REGULAR
$249
LARGE LONG
$249